My whole practice working with young children has been about acknowledging the power of young children to create meaning in their world. The importance that as an adult, I facilitate their learning and when given the space and time children flourish in ways we couldn't imagine, they often teach me to go beyond my own limited thinking as they are fully capable of guiding their own learning if we give them space and learn to listen. In 2007 I published a book through the Arts Council and Creative Partnerships, The book is called 'Learning Together: Child Teacher and Artist' and documents a year long journey with reception class and their teacher in a collaborative learning experience

.
Space, Language and Reggio
Sarah Jane Palmer Commissioned By Cape UK (Now IVE) Published in 2011
This artist-in-residence at Darnall Community Nursery explores an enquiry research question; 'How does using a creative approach in the sensory space and outdoor art workshop space develop and improve language and communication outcomes for children with english as an additional language?'
This project focused on developing the multi-sensory space together with the outdoor learning resources and find new ways to encourage communication both verbally and non verbally.
Learning Together: Child Teacher and Artist
Artist Sarah Jane Palmer and Teacher Susan Rodgers Commissioned By Creative Partnerships Published in 2007
This book documents a year long research project run at Royd Nursery Infant school as part of Creative Partnerships programme. 'From Reggio to Royd' was inspired by the Reggio Emilia approach practiced in Pre-schools in orthern Italy. The project invited the children to explore the classroom and non-classroom spaces within the school and make decisions about improving them. Our documentation focuses on the relationship between the artist, teacher and children as they work together. The book shows the changes made to the school environment and decribes our thoughts and learning experiences along the way. We hope it will provide inspiration and information for both teachers and artists interested in child-led learning.
Specialising in child-led learning inspired by Reggio Emilia, I have dedicated my professional career as an artist to facilitating and researching through creative projects and developing my own work alongside. I work with all ages, from foundation, reception and primary to secondary schools, adults and families in both Museums, Galleries, Nursery school, Primary school and community settings with over 15 years experience. I have also spent the last 6 years develop self guided creativity packs linked to cross curricular learning activities for families and school, developing learning resources for Museums, galleries and heritage sights, making resources available to download online.
I love working in collaboration with all ages, both children, adults and the elderly, independently or as a family group. I have delivered a wide range of different creative activities including several arts council funded research projects focused on exploring cross-curricular learning with creativity and literacy, language development skills, art and maths links to sculpture and pattern, outdoor learning, theatrical mask making, literacy and science, Philosophy for Children and storytelling through installation art, creating and developing multi-sensory spaces, animation, drawing and sculpture. 
I am an expert in field of Child-led learning inspired by The Reggio Emilia Approach following training at the Loris Malaguzzi Centre in Italy. I have been guest specialist-visiting lecturer at Sheffield Hallam University delivering child-led learning, developing a multi-sensory approach to delivery creative activities and training session to students and teachers based on the successful projects I have delivered. 
I currently work freelance for The Yorkshire Sculpture Park and have delivered many projects and CPD training sessions for early years, family activities, working with whole school staff, pupils, minority groups and disadvantaged groups with various charity organisations through Museums Sheffield, Barnsley Museums, the Victoria and Albert Museum, Art House, The National Trust, Sheffield Youth Justice Service and The University of Sheffield. I have also trained at The Beckton School in London in Philosophy for Children Level 1, Theatrical mask making at the Commedia dell'Arte school in Italy and I have basic training in Non-Violent Communication.​​​​​​​
Above: Leonardo da Vinci (2019) Exhibition. Drawing workshops at The Millennium Galleries Sheffield exploring sacred geometry, the 5 Platonic solids and the flower of life. 
Above: 'Icosadodecahedron' (2017) Using one my inflatable sculptures to take into school as inspiration for observational drawing as part fo developing new learning resources for The Yorkshire Sculpture Park linking Maths and sculpture for cross-curricular activities. 
Above: Modroc Sculpture workshop at various locations including Endeavour, Yorkshire Sculpture Park and The Victoria and Albert Museum London.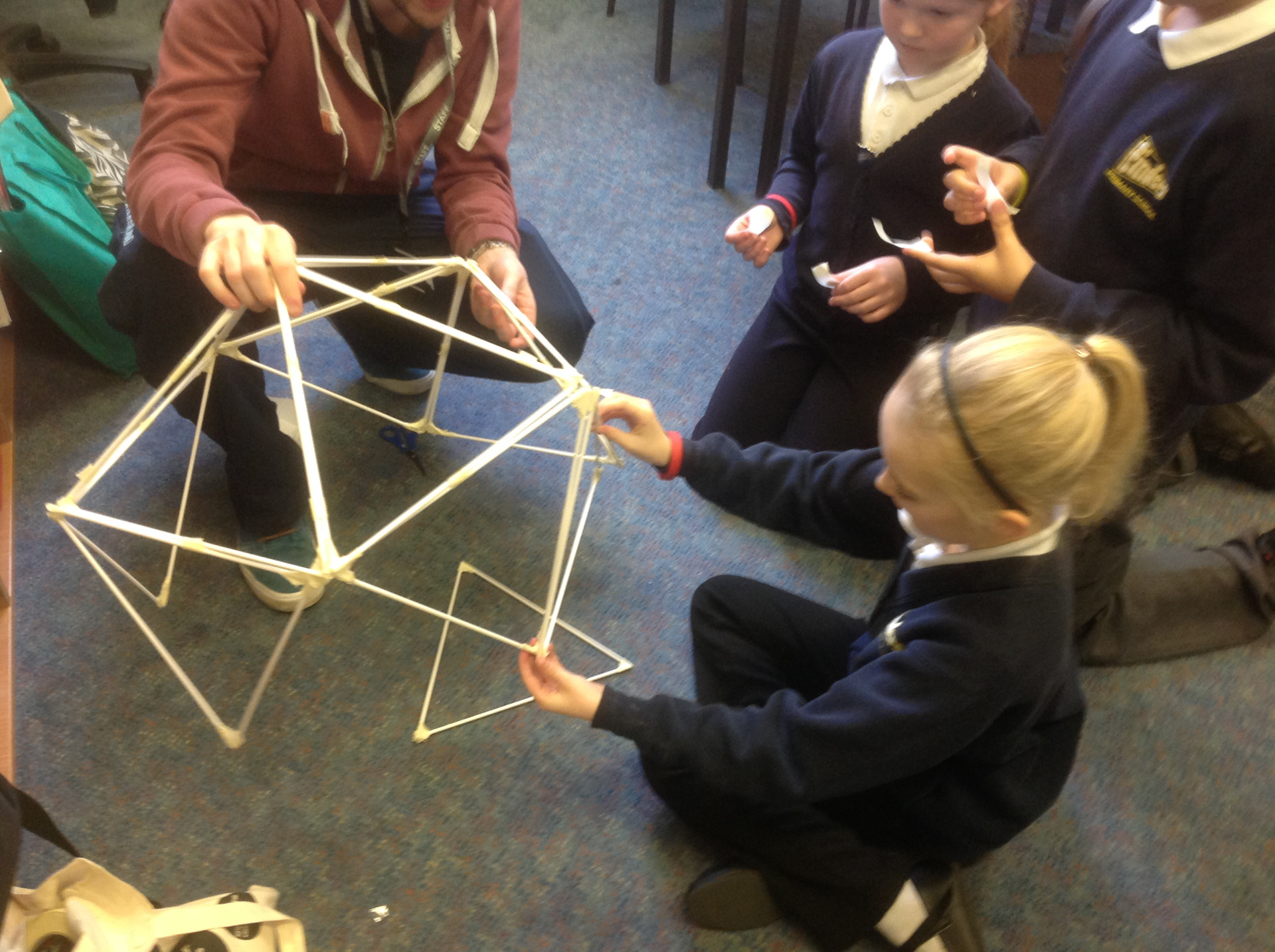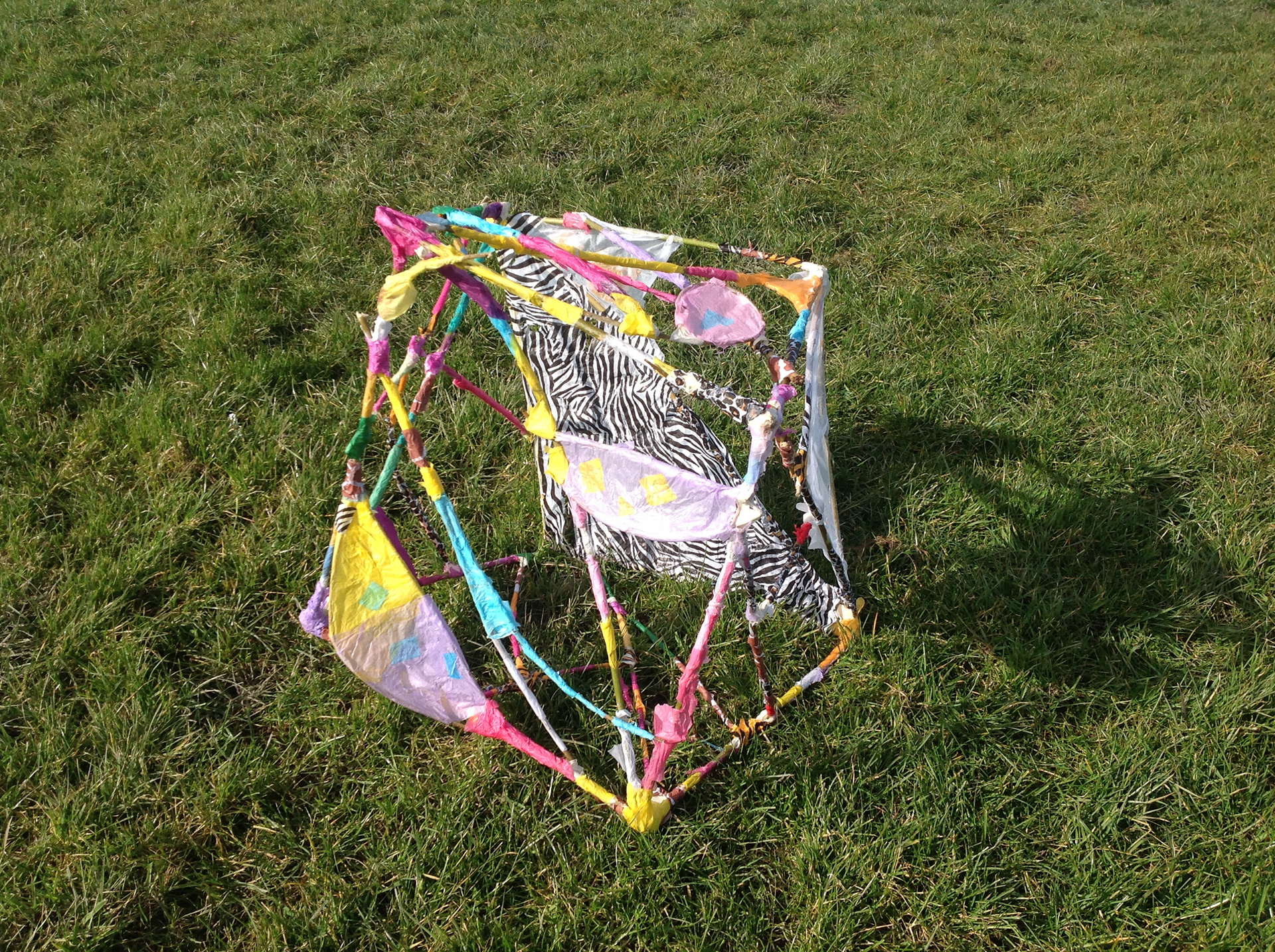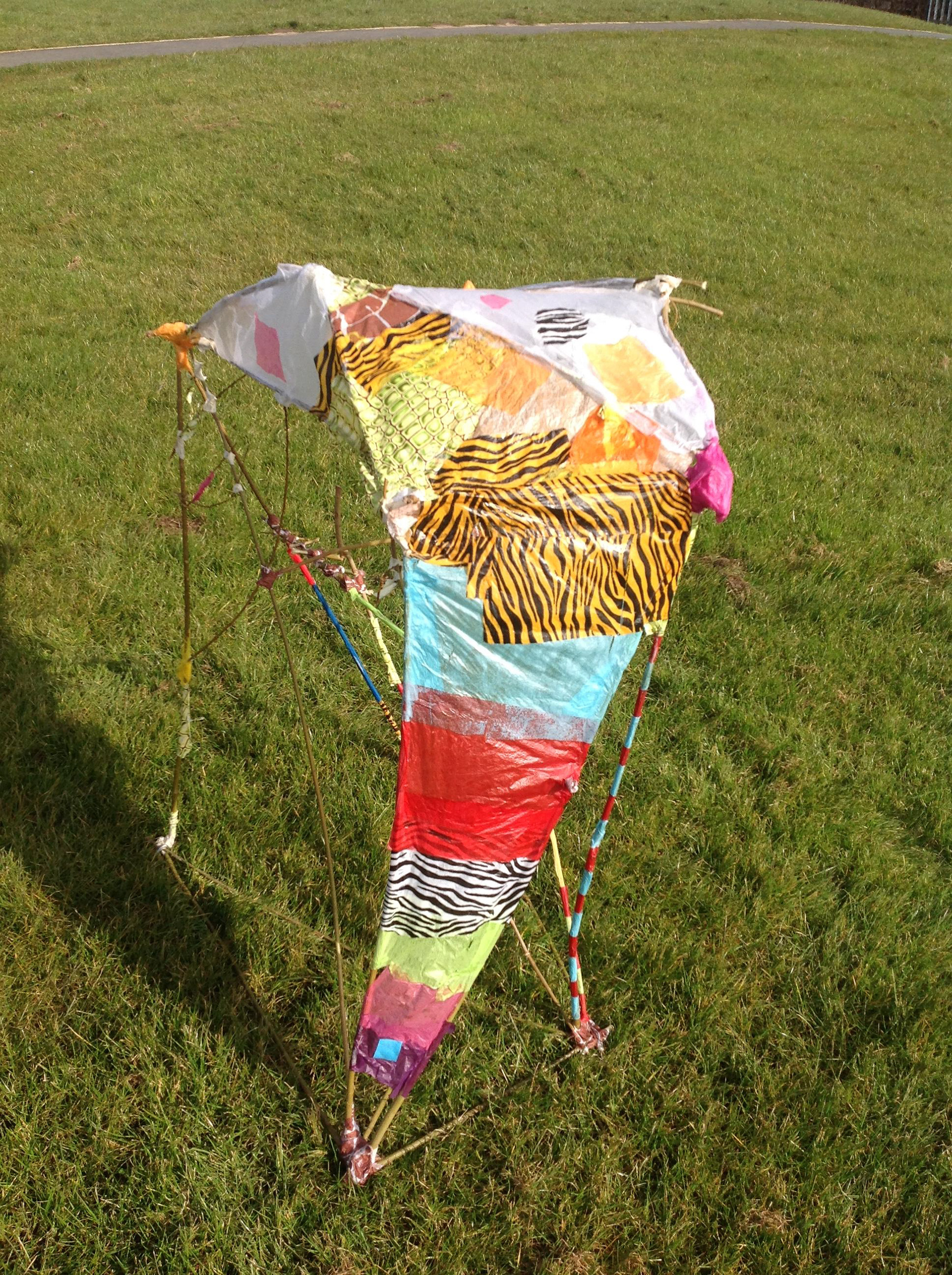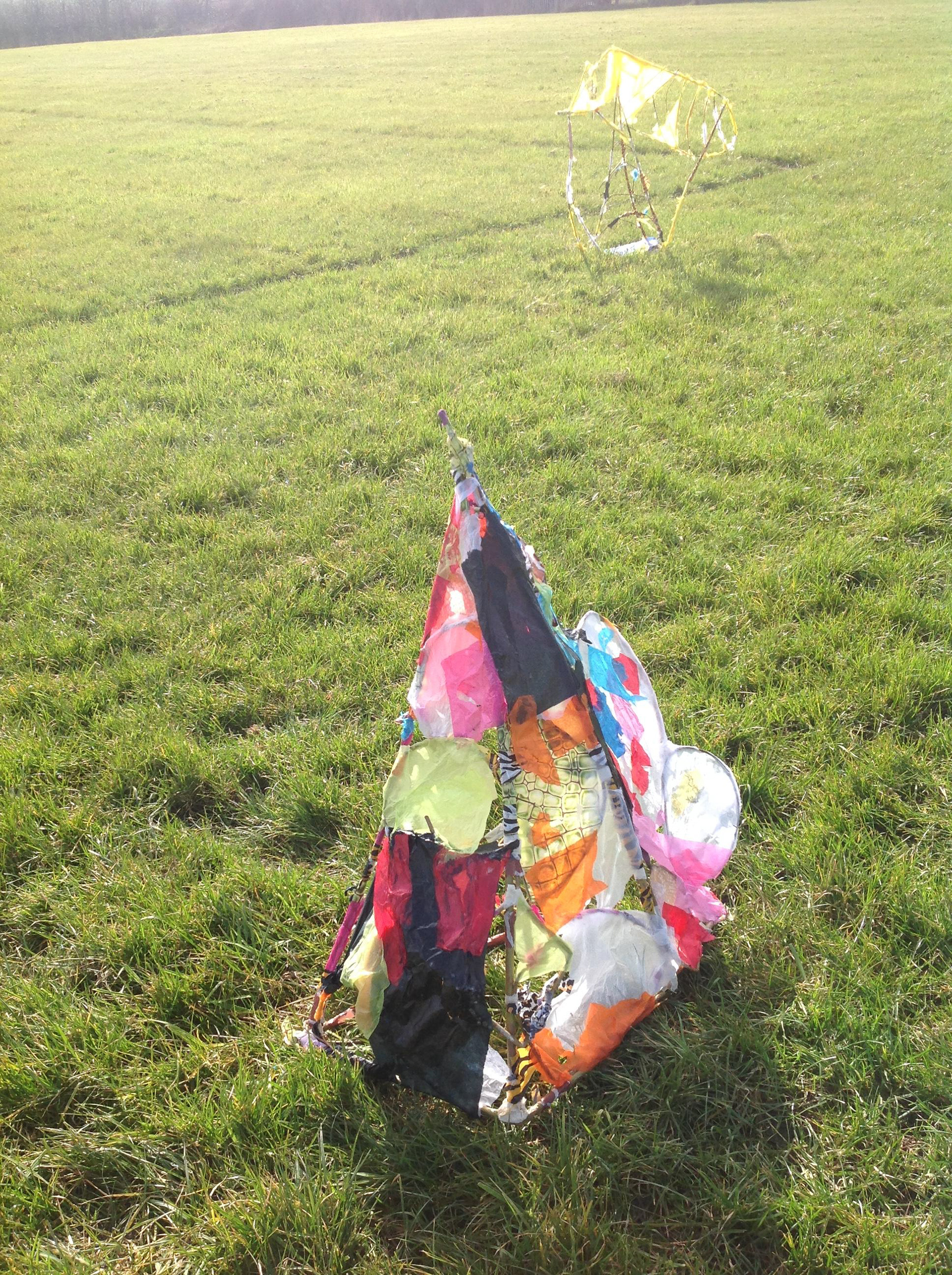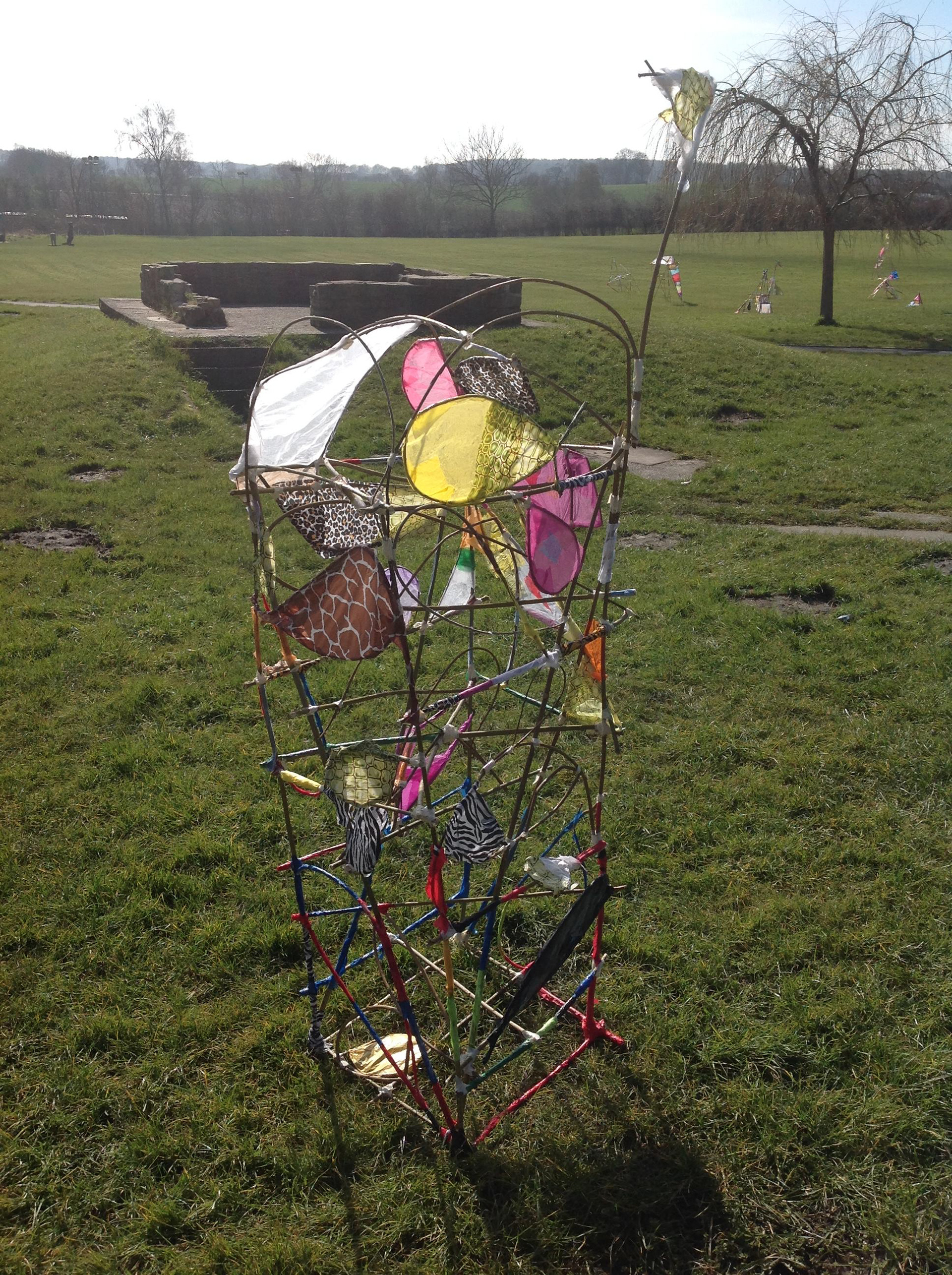 Above: Ignite Research Project (2016-17) Yorkshire Sculpture Park exploring the development of new learning resources and sculpture projects for outdoor learning, inventing and creating shapes and exploring geometries in math using willow and tissue paper. Working across various schools in the Barnsley and Leeds area.
'Litter' (2018) Endeavour.  
Sarah Jane Palmer began her work with the young people by telling them her own life story. This helped them identify with her as her life trajectory was similar to theirs. The girls identified with her immediately while the boys watched for a while before then fully engaging to the amazement of staff. Young people created hand-crafted sculptures using the recycled waste material. They made armature figurative forms first and then moved on to creating life-size figures. This activity helped with their personal development – increasing engagement, concentration, self-discipline, pride and creative skills. It also highlighted the extent of the waste problem in the local area and helped develop a sense of responsibility in their local community. Shaunagh Carroll, Senior Fundraiser at Endeavour said:
"It was a great privilege for Sarah to provide us with her guidance and expertise throughout the project. Our learners took away a great deal from the experience in terms of creativity, teamwork, and confidence, which will stand them in good stead for future practices."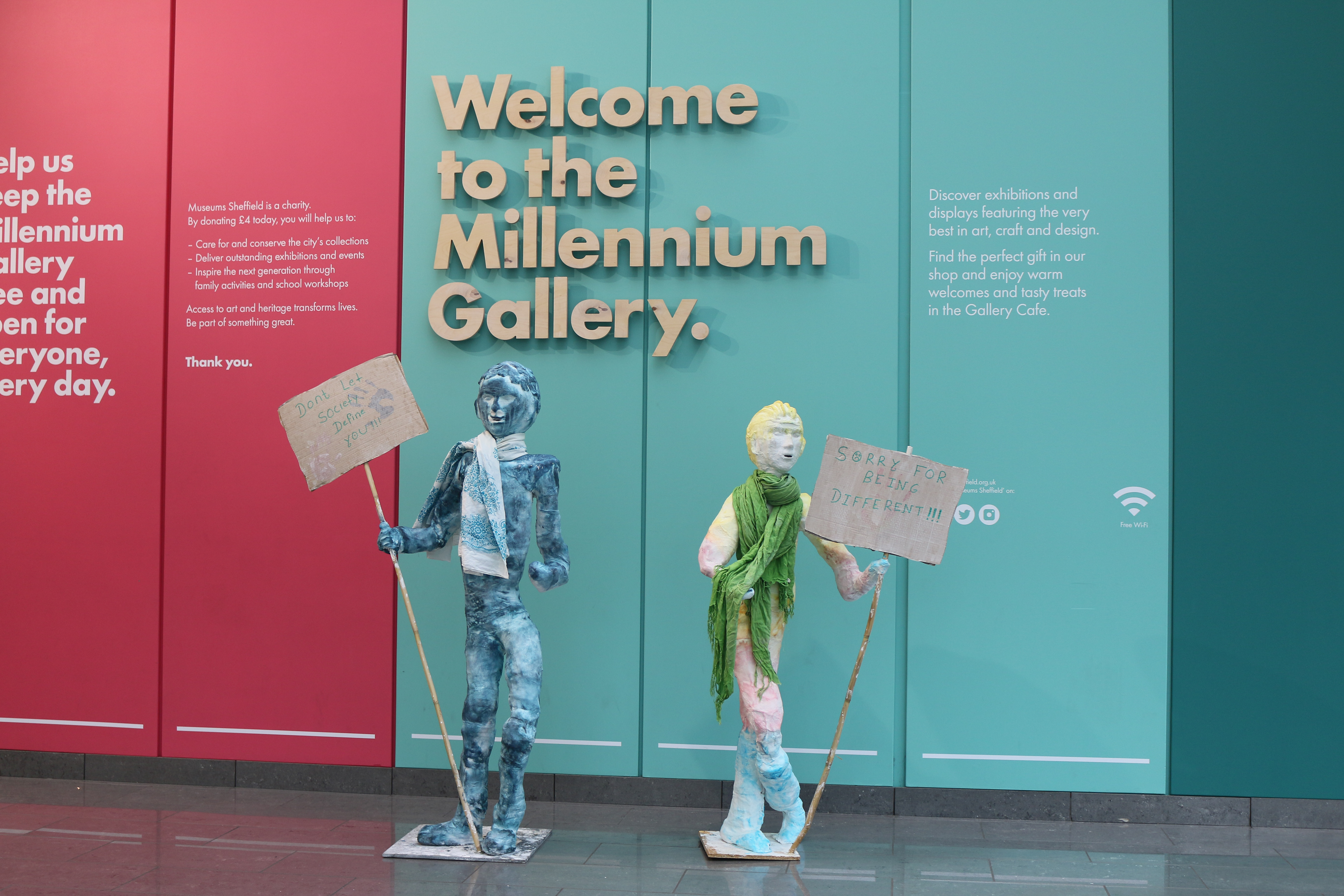 Above: ''Let Me Be Heard' (2019) Endeavour, a provision for disadvantaged and at risk young people. This was a film/sculpture project to help raise awareness of minority groups excluded from mainstream education. For this project I was lead artist facilitating the creation of artworks and listening to the group about their exclusion from mainstream school and their concerns about the litter problem in the area and how to express this into an artform. The whole project was directed and led by the young people. The final artworks were taken to cultural sites around the city including Millennium Galleries and Winter Gardens as part of a public arts intervention, then shared in a family day, film screening and sculpture exhibition.
Heritage Site Projects - Storytelling & Nature trail maps
Waverley Lakes (2020) Commission to design wildlife trail maps in collaboration with the Waverley community, one a spotters map and the other map with detail information about the wildlife int he Waverley lakes development. The maps are an online resource for visitors want to engage with the nature found at the site.
Above: Worsbrough Mill (2022) Commission to design two maps, one for literacy curriculum based storytelling map around the site and a nature trail with tally chart for math curriculum links. The project was piloted 2022 and is an online resource for visiting schools engaging with the site.
Above: New Beginnings 2022 at Chatsworth House Kitchen Gardens. I designed a map template and lead plant illustration workshops for asylum seeking and refugee group as part of New Beginnings 2022.
Above: Animated Times tables (2018) Beck Primary School Y3. Learning the times tables by creating animation videos to help learn the 3, 4 and 8 times tables.
Mosaic Sculpture (Yorkshire Sculpture Park)