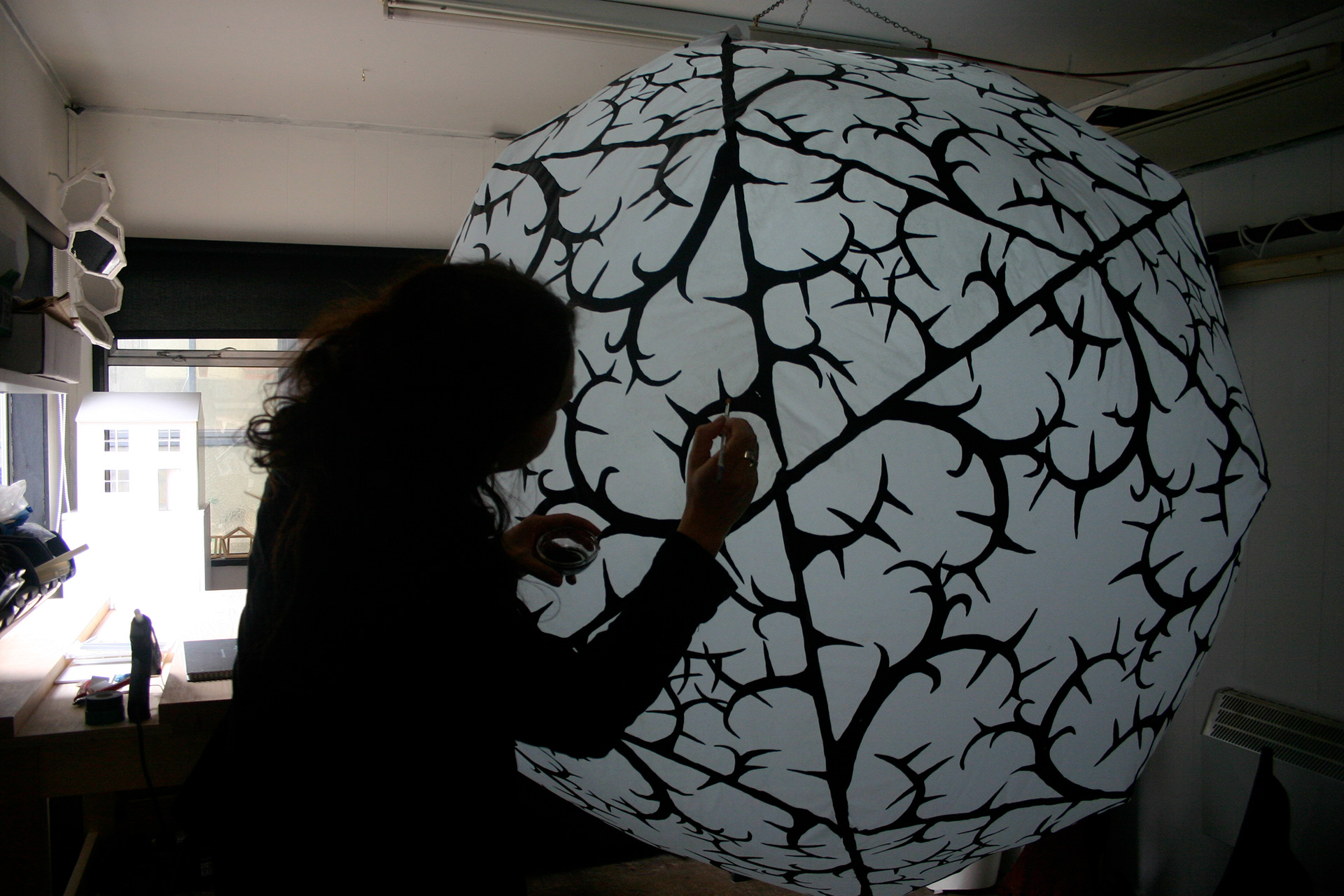 ​​​​​​​Sarah Jane Palmer is a multi disciplinary artist with a passion for sculpture, geometry, pattern, illusions and storytelling. Inspired by the unexpected, patterns in nature, dreams and historical archives; from the historical Nottingham lace trade to the romance of the circus, her sculpture installations, films and designs for wallpaper, prints and textiles draw from her practice which often comes with a bit of an unexpected twist. 
​​​​​​​
'

I often get immersed in how things look from one angle and then if you glance at them again they can look completely different, like the iridescence in a butterflies wing, my artworks explore the difference between a gaze and a glance.' 
'As a child I remember the wood chip wallpaper covering every room in our house, and depending on how you focused your eyes, made the bits of wood chip either protrude or recede into the surface. This was my first fascination with shifts in perception; how we see or don't see things. Depending on how we look at things, we can make them change or look different. I remember lying in bed shifting my focus on this paper, captivated by the illusion.

 '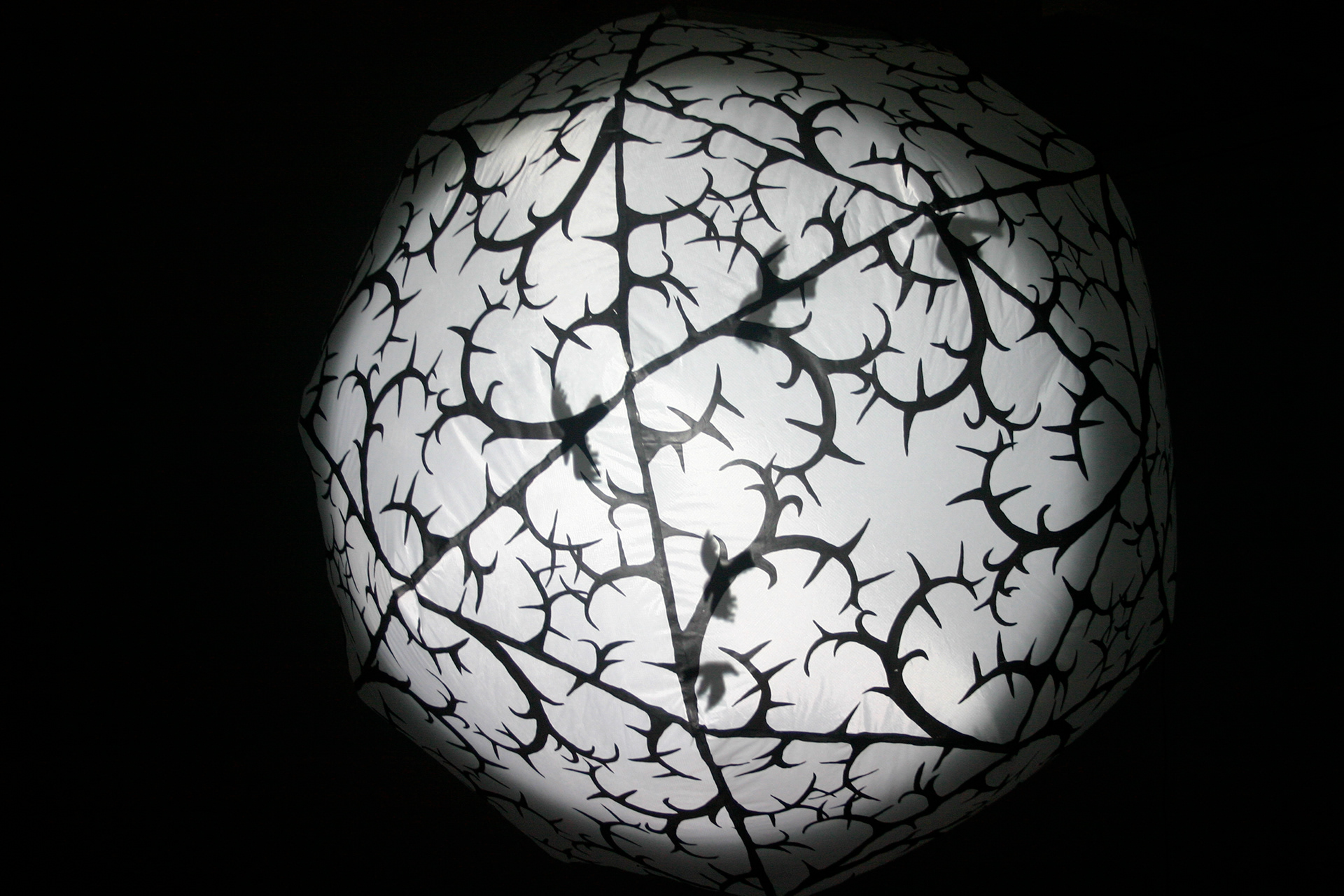 Sarah has a depth of experience within many fields of making accumulated over the last 20 years including; sculpture, installation art, film, animation, prop making, theatrical mask making, designing hand printing wallpapers and wall-art. In 2004 she graduated with a BA (hons) Fine Art Degree in Painting and Printmaking, and in 2013 received a Masters Degree in Fine Art with distinction. Sarah is a freelance artists educator and teaches sculpture making skills at the Yorkshire Sculpture Park. In 2016 she created the first animated wallpapers and established her wallpaper brand Muriel Design Ltd selling her designs to interior designers and private clients all over the world.